RECENT MEDIA
Ken Streater's Good Change Podcast with William McGinnis

Pondering Leadership, Writing, and the Beauty of Life's Voyage a Conversation with William McGinnis

Interview with international thriller author William McGinnis
Writer's Success Secrets
Multi-Author book including William McGinnis
Writer's Success Secrets: Successful Authors spill their secrets to getting a book written, published, and having incredible book sales!
Bill's multi-author book is a best seller!
Writer's Success Secrets hit #4 on the Wall Street Journal bestseller list,
#1 in Barnes and Noble, and
#1 in all of its Amazon categories!
Have you ever wanted to write, publish, and sell a book but you don't know where to start? Or maybe you're already an author and want to sell more copies and make a more reliable stream of royalties?
Writer's Success Secrets was written by 21 successful authors who have gone from blank page to bestsellers. They will show you through their journey how to make an amazing career out of your writing.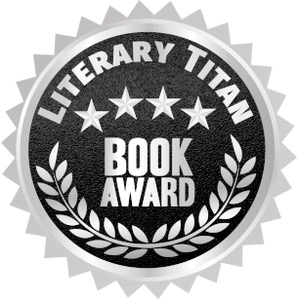 The Literary Titan Book Award
Received by William McGinnis July 2021!
The Literary Titan Book Awards are awarded to books that have astounded and amazed us with unique writing styles, vivid worlds, complex characters, and original ideas. These books deserve extraordinary praise and we are proud to acknowledge the hard work, dedication, and imagination of these talented authors.