Slay the Dragon: An Adam Weldon Action-Adventure Mystery Suspense Thriller
by William McGinnis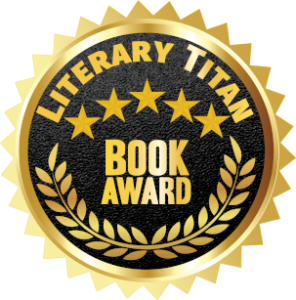 A police officer is brutally murdered in a "mostly peaceful" Oakland protest. City hall shuts down any serious investigation of the heinous crime. Ex-Navy SEAL Adam Weldon and his cop buddy BC take up the search for the killers only to find themselves hunted, outmatched, and at risk of being killed at any moment.
As they fight for their lives, Adam and BC discover the horrible truth: The murder is part of a relentless, 40-year, "unrestricted warfare" assault on America by an implacable, seemingly all powerful foe. A sovereign state with vast resources—including database files on virtually everyone and the ability to track—and kill—anyone anywhere at any time. A sovereign state determined to bring America to its knees and to become itself the dominant power in the world. The sovereign state? China. The Communist People's Party! The Dragon!
Can an ex-Navy SEAL, an Oakland cop, and their motley team including FBI agent Tripnee, a tech-genius Falun Gong Chinese dissident, a petite Declaration-of-Independence-quoting Chinese gunslinger, a US admiral, a Silicon Valley billionaire, and a squad of cyber ninjas, save American democracy and put China on a better path? To find out, plunge headlong into this rousing, upbeat, rip-roaring Adam Weldon thriller by award-winning author William McGinnis.  Winner of the Literary Titan 5 Star Gold Award!
Be sure to get Slay the Dragon – An Adam Weldon Thriller if it's not already on your shelf and follow author William McGinnis on Amazon to be notified of the next installment.
RECENT MEDIA
Ken Streater's Good Change Podcast with William McGinnis

Pondering Leadership, Writing, and the Beauty of Life's Voyage a Conversation with William McGinnis

Interview with international thriller author William McGinnis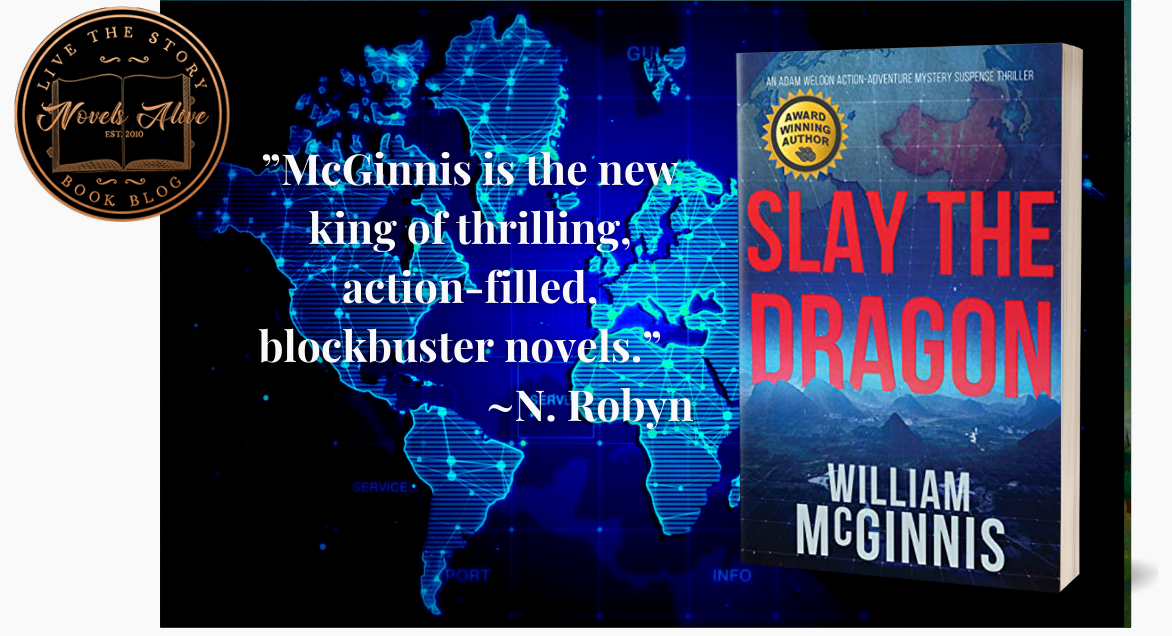 5 Stars from Novels Alive!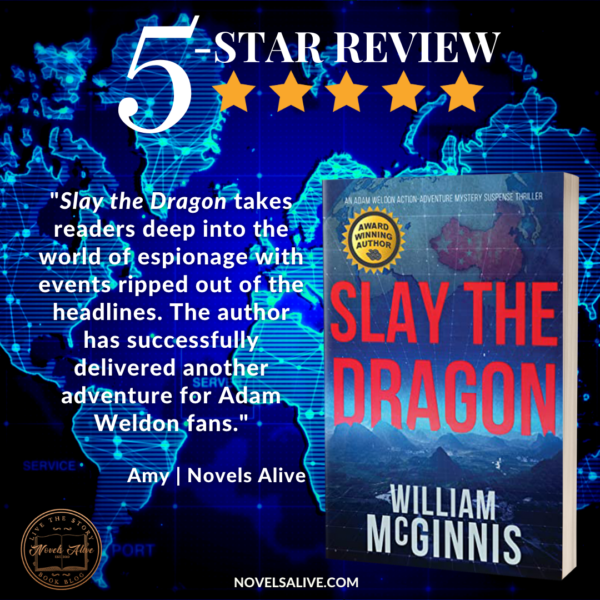 The Review:
What seems like a standard investigation into the murder of a police officer soon morphs into a hunt to eliminate an international espionage threat. Author William McGinnis rolls out an action-packed thriller in Slay the Dragon.
With Adam Weldon on the case, the author delivers a storyline that uncovers another country's stealth tactics to try and take down the United States. Although a work of fiction, the events packed within the pages have a strong scent of truth. From interfering in elections to corruption, this high-octane thriller takes readers from the streets of Oakland to an interrogation cell in China.
It's a fast-paced thriller featuring high-tech weaponry and surveillance equipment. Weldon is in top form in this installment of the Adam Weldon Thriller series. He takes on master spy Gong Dongfeng and gets a peek into China's strategy of unrestricted warfare. The conversation between the two characters, as Dongfeng details the lengths China was willing to go to in the assault on America's democracy, proves to be quite chilling.
The conclusion adds a perfect twist to the story, effectively tying up loose ends. Weldon and his team of experts serve as rich characters ready to take on the next challenge. As a side note, the author includes a helpful character list at the beginning of the book.
Slay the Dragon takes readers deep into the world of espionage with events ripped out of the headlines. The author has successfully delivered another adventure for Adam Weldon fans.
by Amy Wilson for Novels Alive
---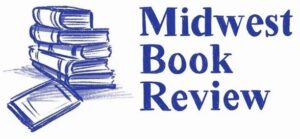 The Mystery/Suspense Shelf
Slay The Dragon by William McGinnis
A simply riveting read from cover to cover, and the stuff from which action/adventure movies are made, "Slay The Dragon" is a non-stop suspense thriller of a read that is laced with memorable characters and a plot line that has more ups and downs than a Coney Island roller coaster. —Midwest Book Review
While highly recommended for community library Contemporary Espionage &Suspense Thriller collections, it should be noted for personal reading lists that "Slay The Dragon" is also available in an inexpensive digital book format.
Editorial Note: William McGinnis has written numerous books including "Gold Bay: An Adam Weldon Mystery Thriller"; "Whitewater: A Thriller"; "Whitewater Rafting"; "The Guide's Guide Augmented: Reflections on Guiding Professional River Trips"; and "Sailing the Greek Islands: Dancing with Cyclops".
Click Here for the full review.
---
McGinnis "Nails It!"
Lisa Hazleton Interviews
Thriller Author William McGinnis:
Learn how to stay focused and overcome obstacles—to writing or any endeavor! Also, gain insights into Slay the Dragon, learn about hot new reads… and more.


Click here

to read the full interview.
---
Slay the Dragon wins Literary Titan 5 Star Gold Award!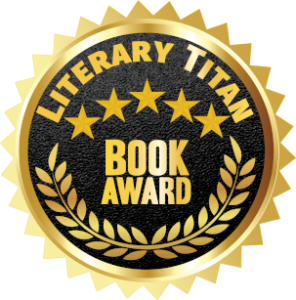 The Literary Titan Gold Award is bestowed on books that we found to be perfect in their delivery of original content, utilizing fresh themes to convey innovative ideas, and deftly use elegant prose to transform words into expertly written literature.
Slay The Dragon by William McGinnis is a compelling thriller novel with complex storylines with action and adventure. Readers will be invested in the story from the opening pages. This action-filled novel portrays the pure brutality and intensity of life in the espionage world. With political agendas, civil turmoil, and an all-knowing agency watching everyone all the time, the future of the U.S. as we know it is at risk. Adam Weldon and his friend BC attempt to unravel what is happening and stumble upon more than they bargained for. While searching for a murderer, they risk becoming the next victims.
CLICK HERE to read the full review.