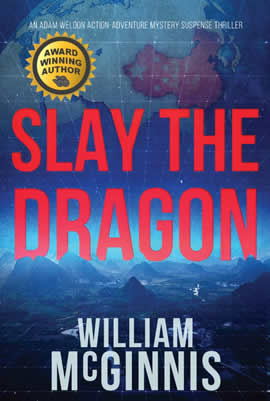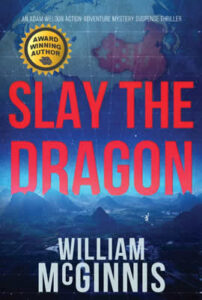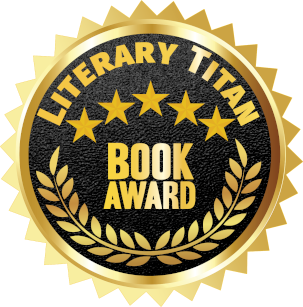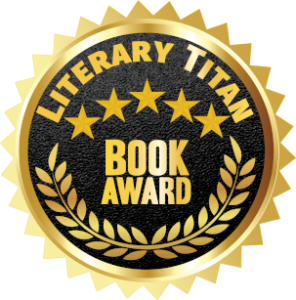 The Literary Titan Gold Award is bestowed on books that we found to be perfect in their delivery of original content, utilizing fresh themes to convey innovative ideas, and deftly use elegant prose to transform words into expertly written literature.
Slay The Dragon by William McGinnis is a compelling thriller novel with complex storylines with action and adventure. Readers will be invested in the story from the opening pages. This action-filled novel portrays the pure brutality and intensity of life in the espionage world. With political agendas, civil turmoil, and an all-knowing agency watching everyone all the time, the future of the U.S. as we know it is at risk. Adam Weldon and his friend BC attempt to unravel what is happening and stumble upon more than they bargained for. While searching for a murderer, they risk becoming the next victims.
McGinnis's writing is well-paced and has a nice rhythm to it. The story is quick but consistently keeps the reader engaged with a steady buildup of intrigue and action that all comes to a head in the riveting climax of the story. The characters really come alive due to detailed characterization and well defined personalities … the book includes a contents section list of the characters and who they are. This makes it easier for readers to keep track of all the characters in this page-turning novel.
The author is able to create unique characters using free-flowing dialogue in a story that is constantly moving. Because this story has a quick pace it is important that we always know who is speaking and the author is able to keep readers fully aware of who is saying what in conversations that are both believable and succinct.
Slay The Dragon is a riveting thriller novel that will appeal to readers looking for a suspenseful spy story. This unpredictable mystery novel will engulf the reader in its complex exploration of geopolitical predicaments while providing them with a unique storyline that will keep them engaged from the first to the last page.
Pages: 268 | ASIN : B09PMPH7FN