BOOKS BY WILLIAM McGINNIS
"William McGinnis is … utterly remarkable … and … by far the most gifted writer I am aware of at capturing the heart and soul–the very essence of a whitewater river experience …" George Brown
NEW RELEASE!!
SLAY THE DRAGON
An Adam Weldon Action-Adventure Mystery Suspense Thriller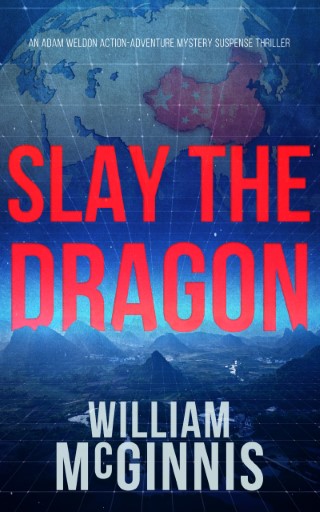 China's relentless strategy of all-out unrestricted warfare—with the willing participation of bought-and-paid-for US elites—is bringing America to its knees. Can an ex-Navy SEAL, a tech-genius Chinese dissident, an Oakland cop, and a Silicon Valley billionaire save American democracy and put China on a better path? To find out, plunge headlong into this rousing, up beat, rip-roaring Adam Weldon thriller.
99-Cent eBook Pre-Order Special!

Auto-delivery date: January 1, 2022
This action-adventure thriller set in the Bay Area and China will keep you on the edge of your seat!
It's sharable—you can send complete copies to friends!
This is a fun read—and also an important book that could change the course of history. No kidding!
Your pre-order will help cajole the Amazon algorithm into promoting the book. I would really appreciate it!
ABOUT THE AUTHOR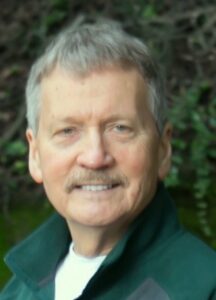 Pioneering river outfitter and author William McGinnis is probably best known for Whitewater Rafting and The Guide's Guide Augmented, his definitive guidebooks to whitewater rafting and professional river guiding.
His other works include the absorbing short nonfiction narratives Sailing the Greek Islands: Dancing with Cyclops and Disaster on the Clearwater, and the novel Whitewater: A Thriller.
Nowadays, this versatile author is weaving the same themes that underlay his earlier works–compassion, love of nature, and joy of life–into gripping, uplifting novels, and reports that he is doing the best writing and most important work of his life.
Please explore the vast quantities of interesting interviews, stories and blog posts on this site by clicking on the links in the nav bar above.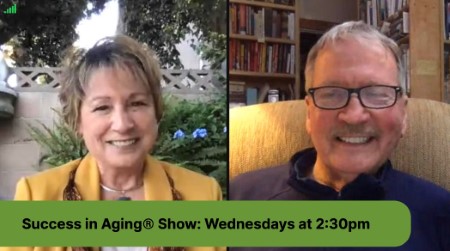 Listen to William McGinnis on the "Success in Aging" show podcast.
RECENT MEDIA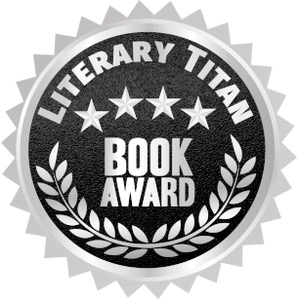 The Literary Titan Book Award
Received by William McGinnis July 2021!
The Literary Titan Book Awards are awarded to books that have astounded and amazed us with unique writing styles, vivid worlds, complex characters, and original ideas. These books deserve extraordinary praise and we are proud to acknowledge the hard work, dedication, and imagination of these talented authors.
Ken Streater's Good Change Podcast with William McGinnis

Pondering Leadership, Writing, and the Beauty of Life's Voyage a Conversation with William McGinnis

 Interview with international thriller author William McGinnis
Bill McGinnis is featured in CanoeKayak.com
Legends of Rafting Article